WHY CHOOSE US?
At Pacific Car Care, we provide repair and maintenance for all makes and models of vehicles. Our motto is quality care with a personal touch. Our ASE certified master mechanics have decades of combined professional experience and continue to receive ongoing training to keep up-to-date on current methods of diagnosis and repair.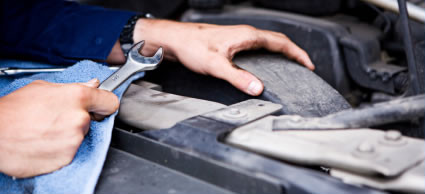 We treat people with respect. As firm believers in the golden rule, we strive to create relationships with our customers that are built on trust. We understand how important it is for you to find honest, reliable auto care and we do everything we can to see that we exceed your expectations.
Our Mechanics are conscientious, capable, well-trained and well-equipped. You will find that you and your vehicle are treated with an unusual level of personal concern and professionalism. We give quality you can trust, in both our work and the parts we use.
We help you maintain your manufacturer's warranty. From oil changes to major services at 15K,30K, 60K and 90K, we provide all maintenance that your car requires to keeps its warranty in effect.
Our repairs are fully guaranteed.