Portland Toyota Service | Pacific Car Care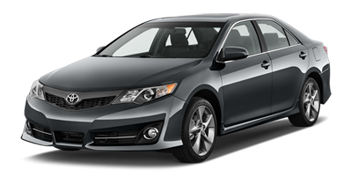 The Toyota engine is legendary for its ability to last mile after mile, year after year more than any other make. Toyota's just keep on running. However, even a Toyota needs repair and maintenance from time to time. Pacific Car Care has worked on countless Toyota's throughout the years, and has built a reputation that speaks for itself.
We have the best staff of mechanics around. Our mechanics are experienced, educated, and hard-working. They won't be satisfied with just fixing the problem – they want to do it quickly, and efficiently.
With Pacific Car Care, you can expect a fair price and great customer service in addition to quality repair work. You will always feel welcome in our shop. Whether you drive a Prius, Corolla, Camry, Tundra, or any other Toyota model, we are ready to help.
If you would like to have your Toyota service done properly the first time, and for a fair price, the choice is easy – Pacific Car Care in Portland will exceed your expectations every time.
Call 503-293-7200 to schedule your appointment today.